Staff
Our dedicated staff members are here to provide support, compassion, and information to help you through your journey of grief and the celebration of your loved one's life.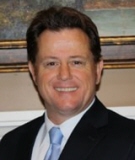 Brent Summers
Owner, Operator, Licensed Funeral Director and Embalmer
bsummers@summersandsonfh.com
Brent Summers is a Logan County native that grew up on a farm learning the value of hard work. As a teen Brent would stay with his grandparents frequently who lived in the funeral home. It was evident very soon that funeral service was the career path that he wanted to pursue. In 1993 he enrolled in Mid America College of Mortuary Science where he graduated in 1994 and successfully passed his National Board exams. For the next 20 years, Brent would work in his community with a great emphasis on community involvement and public relations. Brent believes a lot of becoming successful is establishing relationships. This funeral home was the first ever in Logan County to be originally constructed as a funeral home. The families love the décor of our building and Brent's goal is to exceed the expectations of every family we serve. Brent is married to Nancy and they have 2 children and 2 grandchildren, which they love spending time with.
Brennan Summers
Licensed Funeral Director and Embalmer
blsummers@summersandsonfh.com
Brennan Summers is a lifelong Logan County native, residing in Schochoh. Brennan is the son of owner, Brent Summers and Nancy Summers. Brennan is a 2014 graduate of Logan County High School and a 2018 graduate of John A. Gupton College of Mortuary Science. He became a dual licensed funeral direrctor and embalmer in 2019 and has worked full time at the family firm since 2014. Outside of work, Brennan enjoys bass fishing and golfing.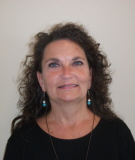 Tammeria Ramsey
Office Manager, Licensed Funeral Director
tramsey@summersandsonfh.com
Tammeria Ramsey is from Adairville, KY, the daughter of the late Sidney Tanner and Peggy Sircy Tanner. She is married to Keith Ramsey and they enjoy spending time with their daughter and son in law, Keshia and Trent and their 5 grandchildren. After graduating from Logan County High School and the Russellville Vocational School she worked as an office manager and in the banking industry. In 2011 she was lead to Summers nd Son Funeral Home where she is the office manager and a licensed funeral director. Our team is striving to serve each of our families to the best of our ability in everything we do.